Iperia -
Design of an efficient administrative tool meeting the business needs of a training program
Customer Experience & Service Design / Digital technology / Consulting

The objective – Implementing an administrative tool for training
Created in 1994, IPERIA is mandated by the professional branches of employees and childcare assistants of private employers to design and deploy the professionalisation offer aimed towards childcare assistants, nannies, family employees, and life assistants. Ekino assisted IPERIA in the implementation of a tool allowing the administrative division to manage their growing activity. This tool (ERP/CRM) was designed to handle the administrative aspects of training for people working in the family and home care professions.
8

Months of UX/UI/Technical development

+200

People using the service every day
The challenges – How to implement a new IS in the complex and changing training sector?
This project's challenge was to understand and integrate a complex and changing business to ensure a smooth transition from their old ERP to a new tool, both in terms of internal training and migration/transformation of voluminous data. To this day we continue to support them in this endeavour.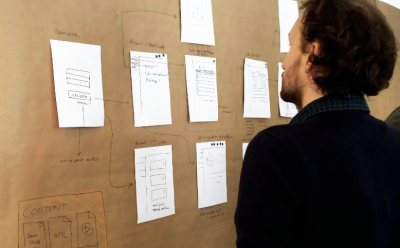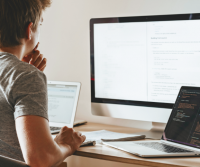 Our solution – The implementation of agile methodologies that meet regulatory constraints
Our teams supported IPERIA in the design and development of the user journeys of IPERIA's new IS. We worked via agile methodologies to adapt to IPERIA's fluctuating constraints related to regulations and legislations.
« Ekino helped IPERIA design its production tool. They brought the right mix of technical expertise and agility that we needed »
The results – An efficient tool that meets the current needs of users
We designed a modern and efficient tool that corresponds to today's business needs and takes into consideration the current needs and future evolutions: facilitating the work of data entry and mutualising, among several users, the information to be completed, guaranteeing the exchange of information among several entities as well as the efficiency of the activity in all phases, and facilitating the follow-up and repetitive tasks to allow the business to focus on the target activity.
Contact
Do you have questions or want to evaluate the digitalization of your project in the education sector?
Contact us