Euler Hermes -
Reinventing branding for a unified digital experience and customer acquisition
Customer Experience & Service Design / Digital technology / Consulting
The objective – To improve the customer experience of Euler Hermes via the redesign of their corporate website
Acquired by Allianz in May 2018, EH wanted to overhaul its corporate website with a thorough understanding of end-users ' expectations and needs. While renewing their ecosystem and digital platforms, it was also essential to consider the broader digital experience in order to improve customer experience, acquisition, and acquisition costs optimisations.
+20%

Organic traffic generation
The challenges – How to integrate all project stakeholders into the new brand identity?
The EH websites had become obsolete, notably because of the arrival of new players disrupting the market and because their visual identity and ergonomics were a little outdated. The challenges we faced were diverse: organisational (many players involved in the project), functional (more than 50 custom features to be developed), cultural (nearly 40 languages to be integrated), technical (complexity of the Allianz ecosystem), and pedagogical (supporting local webmasters in the management of change).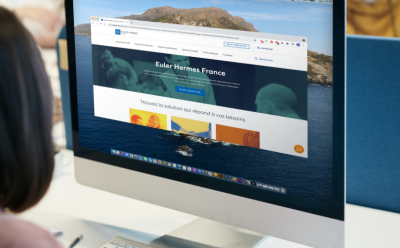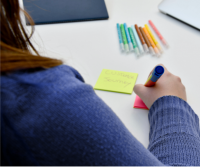 Our solution – Customized support for a clear definition of the strategic vision
Thanks to each Euler Hermes department's involvement, ekino solutions was able to set up a framework and a methodology that contributed to the change and alignment of the strategic vision shared by stakeholders. Our design teams brought on their expertise to reshape the site's user journeys and design, allowing a complete overhaul of the offers. We also provided our expertise and technical know-how in an international context in collaboration with Euler Hermes IT and Allianz IT.
"Thank you to ekino solutions for helping us grow and also for reviewing our methods of working in an agile, collaborative way, and also for challenging us. This collaboration has really allowed us to grow at Euler Hermes."
The results – A growing volume of incoming digital leads
We are proud to have accompanied Euler Hermes on such a challenging project: 56 sites in 41 countries with nearly 40 different languages on a single Adobe Experience Manager platform, support and consulting on the entire implementation of the technical architecture, product version upgrades, hosting support, the creation of new user paths and a graphic charter aligned with the Group's branding for all the new sites, and the writing of a complete user guide. From 2017 to 2018, over this period, which represents some 30 websites, Euler Hermes generated double-digit growth in terms of the volume of inbound leads coming from digital, mixing both organic and acquisition. This was supplemented with double-digit growth in the digital contribution in terms of premium. As far as session time is concerned, it is now more than 1 min 30, 2 minutes on their websites' consultation time.
Contact
Do you have questions or you want to evaluate the digitalization of your project in the financial services?
Contact us