Retail Archives - Ekino global
The objective – A new dematerialized approach to order taking
IDEMIA is a French digital security company specialised in biometrics, identification and authentication, digital security, data, and video analysis. In 2019, the company had nearly 15,000 employees worldwide. With the launch of Starcove, IDEMIA now enables its customers to personalise, order, and monitor the production and delivery of their smart cards. IDEMIA is thus banking on a new approach to taking and tracking dematerialised orders on an international scale.
The challenges – How to deliver a unique customer experience within a tight timeframe?
One of the first challenges was to build the platform in a brief timeframe in order to offer an outstanding customer experience to telecom players. After formalizing the various business processes, these were transcribed in the form of customer journeys before being integrated into the cloud-based solution's overall architecture.
Our solution – By setting up a multidisciplinary management system
We had to qualify the needs, provide advice on both the UX-UI and technical aspects. We managed the partners and synchronised all the businesses involved. We provided support on the service design aspect but also the management and alignment of processes. We brought on the "passionate experts" aspect specific to ekino, and we were able to question and challenge the technical issues encountered.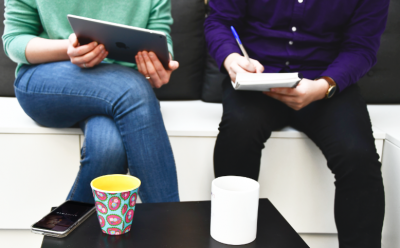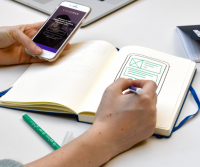 The results – A B2B portal that covers the entire purchasing process in less than 3 months
Simplified communication between customers and internal sales, with shared access to real-time tracking of orders that have been placed.
They increased customer satisfaction by making it quick and easy for them to place their order.
Enhanced customer experience through personalisation services for ordered smart cards.
Optimised order processes that reduce error rates and speed up processing by reusing order history in the form of templates.
A 1st version was quickly followed by a 2nd one, enriched with new functionalities and extended across many other sectors, ranging from payment cards to urban mobility, or pay television.
Contact
Do you have questions or you want to evaluate the digitalization of your project in the retail sector?
Contact us