Coffee sector Archives - Ekino global
The objective – Increase membership of the rewards loyalty program
Helping markets increase customer engagement and loyalty, sharing data and communication best practice to increase membership of the Starbucks Rewards loyalty program and the myStarbucks app.
67%

increase in sign-up rate off the back of our tactical campaigns

12%

more revenue for the business

48%

more customer engagement
The challenges – Use datas for a better knowledge of the members
Since 2012, Starbucks EMEA has focused on operating margin growth, seeing significant business success. However, this growth has fostered a mainly transactional relationship with its customers, and while sales went up, the brand itself was watered down. How could Starbucks use data to get to know their customers and members better ?
The EMEA region is one of the most culturally diverse regions in the world. This combined with further complications created by sub-divisions of equity markets and franchisee markets, meant that it is crucial the brand behaves differently when engaging multiple stakeholder types.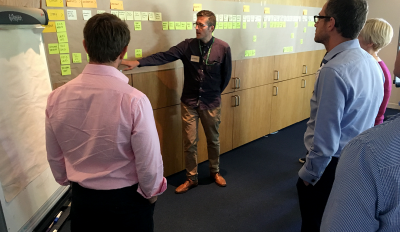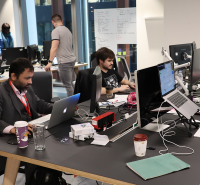 Our solution – Customer driven experience to increase engagement
Analysis of the brand challenge across the region showed us that people don't really 'get' what Starbucks is truly about. Generally, people saw Starbucks as a premium, yet very transactional, brand.
Havas CX created a clearly defined role for communications by bringing to life the hidden aspects of the Starbucks brand, creating more meaning in people's minds and building a new end-to-end customer experience. Achieving this in a highly complex region meant that a tailored communication and enablement approach was necessary to efficiently optimise the opportunity across all 43 markets.
We did this through:
Creating efficiency and identifying growth – modelling out market clusters, taking 43 down to four, each with its own strategic focus
Bespoke journeys and messaging – developing customer experiences specific to each of the clusters
We then put theory into practice across a range of channels – personalising at scale and implementing new initiatives in markets every day:
AR menu boards via the myStarbucks app serving personal menus and prices based on the customers' behaviours, including previous purchases and favoured locations
Personal messages from a customer's favourite store, including thank you messages from the store manager
The results – 48% more customer engagement
Through ongoing data-led optimisation of the Starbucks customer journey across EMEA, Havas CX is improving the activity of new members – activation rate has increased from 27% to 40% and these active members go on to contribute 12% more revenue for the business than non-members.
Comparative to previous campaigns, our work in segmenting audiences across EMEA has led to a 67% increase in sign-up rate off the back of our tactical campaigns, which in turn has led to gross incremental sales of £171,585 within a 2-week campaign window (significantly outperforming previous campaigns).
Contact
Do you have questions or you want to evaluate the digitalization of your project in the coffee industry?
Contact us