30/10/2019 2 Minutes read
Ekino supports Global P.O.S for payment in bitcoin in nearly 25,000 French points of sale.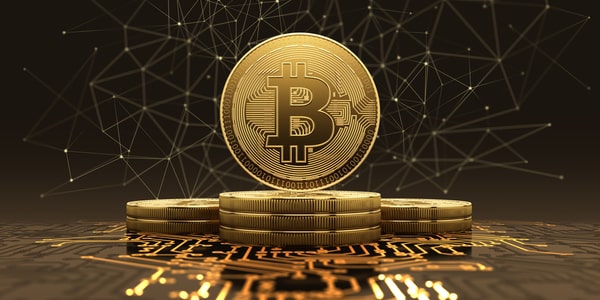 These virtual currencies, which no longer require the intervention of a third party, could be spent in nearly thirty companies that will choose to use the EasyWallet solution developed by ekino from 2020.
Indeed, the 25,000 points of sale, customers of Global P.O.S will be able to decide whether or not to use this solution to enable their customers to pay in Bitcoin. An opportunity for brands to offer a new service to enhance the customer experience. According to the Kantar TNS 2018 study, it is estimated that more than four million French people possess crypto-actives. This new solution aims to enable the mass adoption of crypto-actives.
In a sector such as retail, which is forced to transform in the face of volatile customers and omnipresent competitors, technology and innovation can be key factors. Who can claim to be missing out on an omnichannel and optimal customer experience today? It must be flowless, at the risk of losing its reputation in the digital marketplace, and at worst losing its customers. 73% of consumers say they are ready to change brands if the quality of service becomes unsatisfactory. QED.
Blockchain technologies not only meet the challenges of customer experience through fast, secure and transparent checkout, but also meet new consumer requirements.
"This is an important symbolic step in the evolution of payment methods in France. However, more than a symbol, what we bring to 25,000 points of sale is the possibility of safely entering the world of economy 3.0. ", Stéphane Djiane, CEO and founder of Global P.O.S commented.
The EasyWallet solution is part of the legal framework defined by the French State with the Pacte law. From this perspective, the usual functioning of the brands will not be impacted since the trading platforms will be in charge of the conversion of Bitcoins into euros.
Trust, Transparency and Experience
These three words alone summarize the trend of recent years. With the advent of the digital age, and the many innovations, consumers are increasingly eager to regain power. Brands are then forced to refocus their strategy on a flawless brand experience by relying on solid, scalable and innovative technological tools. Ekino, partner of Global P.O.S., was able to share its vision and technological expertise to propose a pragmatic solution, such as EasayWallet.
"With our partners, we want to simplify the adoption of cryptocurrencies as a true means of payment within the framework defined by law. If, at first, the service we offer will only allow you to spend Bitcoin, our objective is to open our solution to other crypto-currencies in the future," Stéphane Djiane, director and founder of Global P.O.S said.
The solution chosen by ekino will indeed remain agnostic; technologically speaking, in the long term, it will make it possible to accept all crypto-currencies/tokens within the legal framework defined by the law. And this without the slightest risk being borne by the brands through trading platforms acting as intermediaries.